How to Prepare for your visit from St. Nick
Santa will show up at your event, on time, ready to entertain your group. For private home parties, you may email Santa with your special list of good boys and girls with their ages ahead of time, so he can ensure that they are on his list! The details cane be finalized by Santa's helpers by email. Santa always provides a fabulous one ounce candy cane for the deserving children and even a chocolate or two for the hard working mom's. Available for Home and office parties, and School photo's and visits with Santa.
Dasher!
E-mail your list of good boys and girls to Santa early!
Dancer!
Please reserve a special parking place for Santa. It needs to be close to where Santa will be appearing but tucked away if at all possible.
Prancer! 
Have your camera ready. Make sure you have plenty of film, batteries, digital cards and video tape together.
Vixen!
If this is a home visit let me know where the best place is for my sleigh! We don't want the kids to see me coming or leaving.
Comet!
The Bag of presents! Please remember that the magic bag only works for a short window on Christmas Eve. Therefore please mark all gifts plainly with a marker and easy for Santa or his helper to read.
Cupid!
Make sure the organizers know to gather everyone at the designated time so Santa's entrance is spectacular!
Donner!
Place a comfortable chair in front of your tree or fireplace for Santa. Remember his suit is designed to keep him warm at the North Pole so try not to cook Santa.
Blitzen!
Everyone gets photographed. Period!
Rudolph!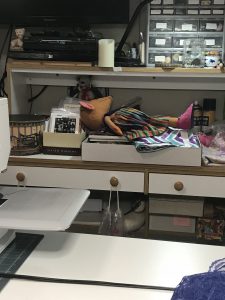 Please make prior arrangements with Santa for payment or if there is a balance due, place it inside a Christmas card or envelope.